Development Sites
You are here: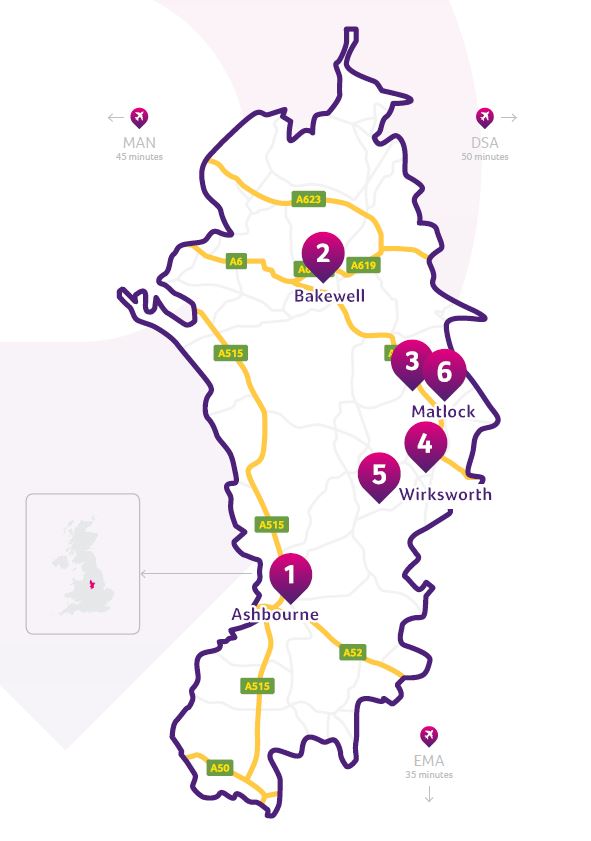 Our strategic development sites are set to deliver a significant amount of new business space, jobs and homes over the next 5-10 years. Ashbourne Business Park, a major development for the district, will offer units from 5,000 to 50,000 sq ft from next year.
Further details of the specific planning issues (including environmental, design, heritage and transport) that apply to each site can be found in the 'Adopted Derbyshire Dales Local Plan, December 2017'.
The Derbyshire Investment Prospectus (.PDF 13.5 MB) provides information on major development sites throughout the county.