Are you a business looking to upskill your workforce? Are you looking to create jobs and get them filled quickly? Or are you an individual wishing to improve your job prospects? There are various schemes that may be what you need to take the next step.
Skills Support for the Workforce
Skills Support for the Workforce (SSW) helps support small and medium sized businesses to upskill their workforce with training courses and qualifications to help grow their business and support the local economy.

Managed by Serco, the scheme can be used to develop bespoke training solutions for your business.
Kickstart Scheme

The Kickstart Scheme provides funding to employers to create new 6-month job placements for young people who are currently on Universal Credit and at risk of long-term unemployment.
This is part of the government's Plan for Jobs and aims to create many new, fully funded jobs across the UK.
For each job placement, funding will cover:
100% of the relevant National Minimum Wage for 25 hours a week
the employer National Insurance contributions
employer minimum automatic enrolment contributions
The Careers and Enterprise Company
The Careers and Enterprise Company works with businesses of all sizes to ensure they find the right future talent for their organisation. It offers every young person the opportunity to explore their options and succeed in the world of work.
Encounters with employers bring the world of work to life for young people. Research shows that a young person who has 4 or more encounters with an employer is 86% less likely to be unemployed or not in education or training.
D2N2 Skills Service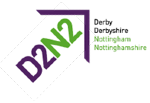 The D2N2 Skills Service is an independent, impartial and confidential service supporting businesses to understand and plan their current and future skills needs. It connects businesses to the most appropriate support across the D2N2 Growth Hub and beyond.
The Skills Service is available to companies ideally employing more than 5 people who actively recognise that an investment in staff is synonymous with business growth.
Apprenticeships

Apprenticeships allow you to bring new talent through the ranks and train your team with the skills they need to help your business succeed.
East Midlands Chamber Skills Service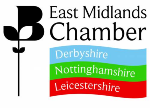 East Midlands Chamber Skills Service can provide you with an analysis of your business and where skills may be lacking. Take a look at their website for further information on how they can help.
In addition to the above, the WEA ( Workers Educational Association) can provide training for employees of SMES (Small and medium enterprises) in the Derbyshire Dales and wider D2N2 area. This training is available under their SAIL project - Smart and Inclusive Leadership and covers a number of subjects, details of which can be found on their website.